My three year old son and I have just fallen in love with The Snowy Day on Amazon Prime, the animated retelling of Ezra Jack Keats' 1962 story about a small boy called Peter as he plays in the snow amongst the Brownstones on Christmas Eve.
It wasn't so long ago that I was writing about Marvel's Luke Cage on Netflix and the cameo appearances of big music artists against the backdrop of African American New York neighbourhoods. When my son and I checked out The Snowy Day, I'll admit that at first I was baffled to hear 90s favourites Boyz II Men in the sensitively modern reboot of the book.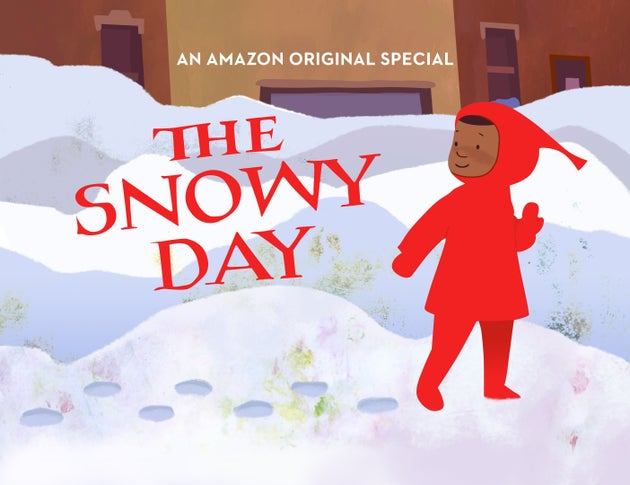 We've been watching it for a few weeks now on Amazon Prime and the tune has been stuck in my head again and again – but in a good way. Give it a watch and you'll see what I mean.
I love films programmes like The Gruffalo and Puffin Rock with mellow narration or warm voices, beautiful animation and gentle music. It makes such a change from bloody Paw Patrol whose sole purpose in life seems to be as brash and annoying as possible. The Snowy Day is one of these. Narrated by the lovely Laurence Fishburne, it's a pleasure to watch and nice to find an animated story where the main character is an African American little boy, not just a friend or sidekick (I can't think of any examples specifically but maybe that just proves my point even more).
As far as Christmas traditions go, Peter's story doesn't reflect my son's version of Christmas Eve very much: we don't get to open any presents, we don't have parties, and we don't have Mac n cheese. But I'd be happy to add this to our Christmas Eve repertoire along with The Snowman and reading our books about Santa.